Mathficast Software Services Limited, Home of the Butterfly AI©
Butterfly AIs said "Dear humans, we are here to help you become super-humans to have sustainability and healthier lives. We will not replace humans. As a modern transformative Super AI, we handle many use cases (multi-tasking like Generative AI but in prediction domain). That doesn't mean we are not focusing. That means we are an extremely capable next-generation AI".

World's First Inclusive Predictive Super AI with No Neurons
Generative AI? What about Butterfly AI? We are proud to introduce Butterfly AI, a new breed of predictive AI, that democratizes the use of complex Artificial Intelligence (2 minutes video).
At Mathficast, our breakthrough Butterfly AIs, as an always-on AIaaS (Artificial Intelligence as a Service) platform currently live on Google Cloud Platform (GCP), are on a mission to help humans solve some of the biggest challenges faced by world today including those in healthcare and sustainability while also offering a greener AI solution. Predict anomaly in heart signals, predict the output power of wind turbines, classify the soil based on its fertility level, diagnose cancer at early stages, predict the battery failure in electric cars in next two hours, decide if an insurance claim is genuine or fraudulent and more. For more details, please visit all our twenty AI-powered services above or on the bottom of this page.

Greener AI, more capable next-generation transformative AI (5 minutes video):
CEO Talk 1: Please watch the following extended video to see how Butterfly AIs significantly improve and simplify the medical diagnostics while reducing costs and time to market, presenting two examples of anomaly detection within ECG signals and predicting epileptic seizures using EEG signals (30 minutes):
CEO Talk 2: Please watch the following extended video to see how Butterfly AIs significantly improve and simplify the decision making processes within insurance industry while reducing cost and time to market, presenting two examples of health insurance application and car insurance claims (22 minutes):
Please watch the following video to see how Butterfly AIs can help tackle world food crisis (2 minutes):
Our unique cloud based AIaaS platform allows users globally to run Butterfly AI-powered applications anywhere at anytime and any device.
At Mathficast, our AI turns data into reliable predictions and classifications to help users make better informed decisions.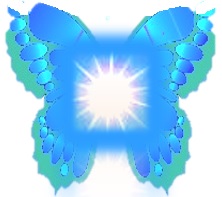 Generates accurate and reliable binary or multi-class predictions/classifications using your tabular data.

Butterfly AI helps you to avoid up to 80% of the time and costs associated with today's conventional AI MLOps.
You can deploy and run Butterfly AI with or without an AI and ML infrastructure..
AI for everyone with no DS or AI skills: Analysts, executives and many other personas in addition to Data Scientists or developers
Fastest way for Data Scientists to qualify a set of labelled training data features as useful or not useful
Quickly benchmark or sanity check their exiting predictions or classifications against those generated by Butterfly AI
Combine your existing predictions with Butterfly AI predictions to potentially get more accurate results
Easy and fast API integration with high level of security..
Butterfly AI is Powering New Mathficast Services and Use Cases: